FAIR Group of Companies Christmas Party 2017
Everyone was showing their Luau style from outfits to decorations as Fair Group of Companies celebrated Company Christmas party last December 15, 2017.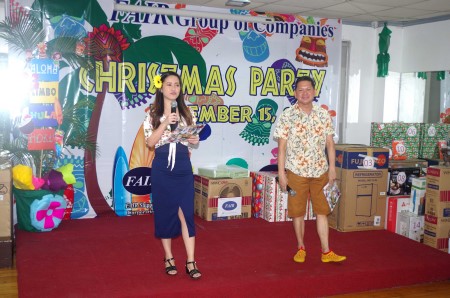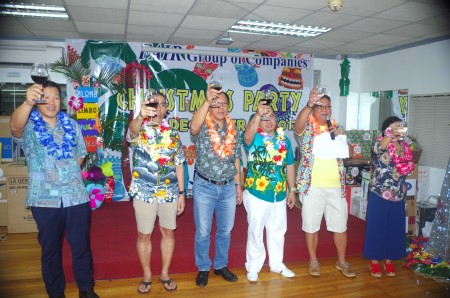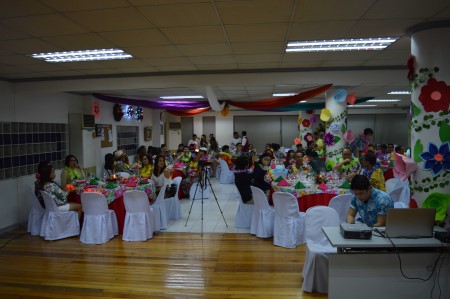 It was a night of full of fun, laughter and memories for FAIR Group of Companies with live band on stage by retroacts.
From Top Management, President of each companies,
FSC Chairman, Capt. WK Min, FSC President, Engr. Edgar Baronda, FSCTC, C/E Armando Cayago, CSI, Capt. Renato Clitar, Altoha, Ms. Mercedita Sombarno, FSA, Mr. Roberto Aurelio.
Guest are also present from affiliated companies, TPLF, Capt. Henrick Baes, Mr. Seiji Tomita, Mr. Takumi Nibe, and Mr. Kiyokazu Hirata. FJL, Capt. Emmanuel Alonzo, Capt. Roberto Arcillas and Mr. Jang Wan Ahn, KYSC Representative. ECL, Mr. Bonifacio L. Ollañas and Network Cross Trade Line, Leung Kim, Echo Jin, FSC, Atty. Erwin Pobre with Retroacts and Capt. Ki Min Song.
Recognitions also given to those employees with an Outstanding Human Resources record for January 2017- November 2017.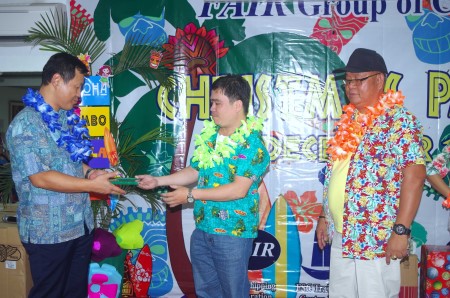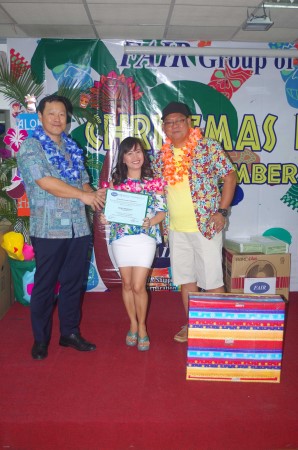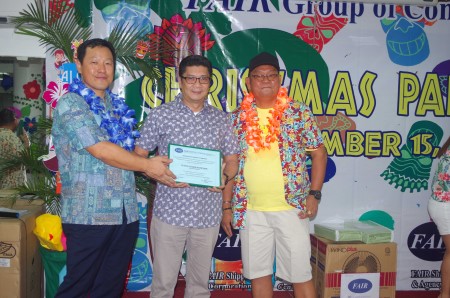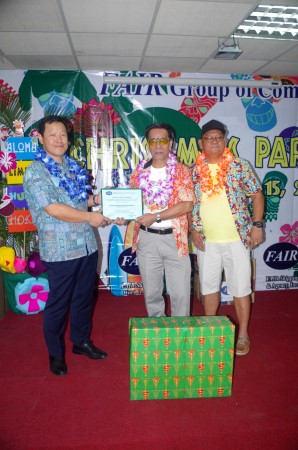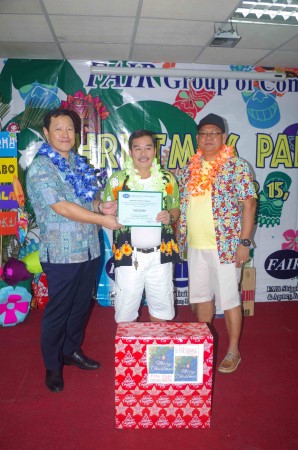 The event was highlighted by the FAIR Group of Companies, GOT TALENT: Where competing teams can perform anything, from sing-and-dance to stage play.
The 1st Performer, The Letter Heads, 3rd place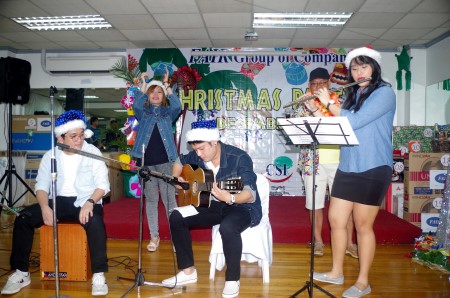 2nd Performer and Grand winner Back up Crews,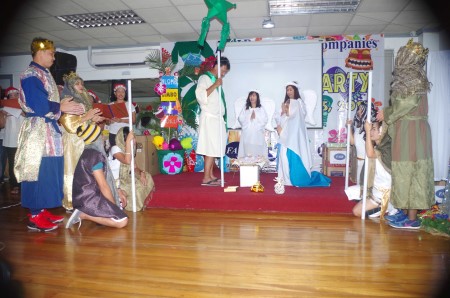 3rd Performer, Tito's and Titas, 2nd place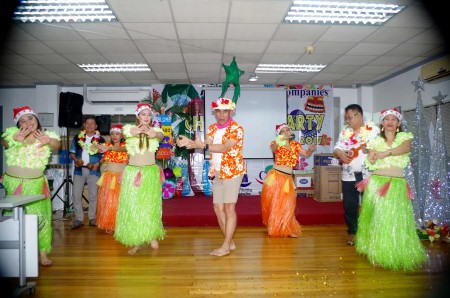 The 4th Performer, Krijo-Jorho,1st palce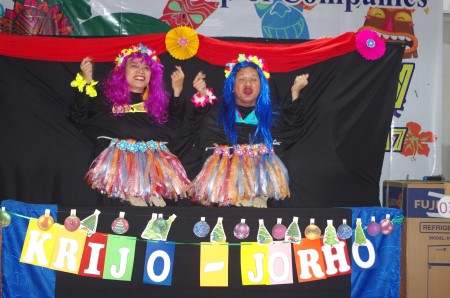 Also a lot of fun games prepared for the luau party theme that night, first was the spicy noodle challenge,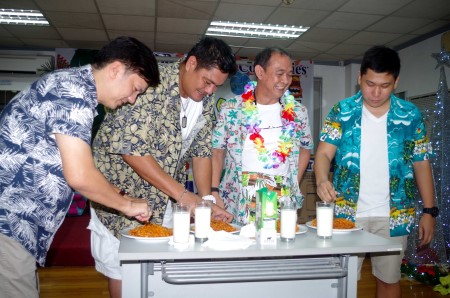 Executives and guest are not exempted to be part of some games, such as melona challenged and limbo with the twist.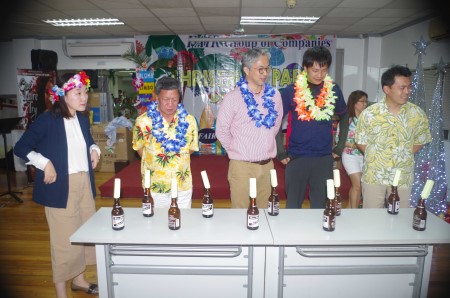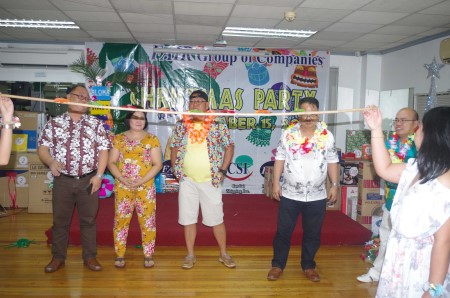 2017 Star of the night, Mr and Miss Luau, Ms. Rodora Fabellon and Capt. Bonifacio Ollañas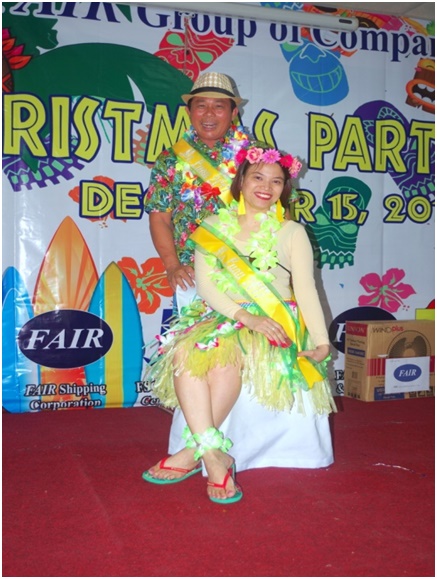 A lot of major christmas raffles, such as trip to Singapore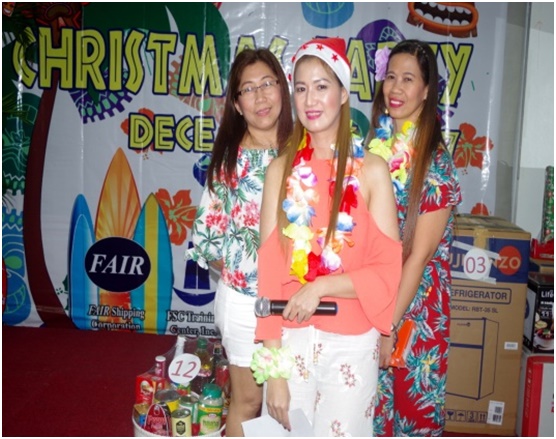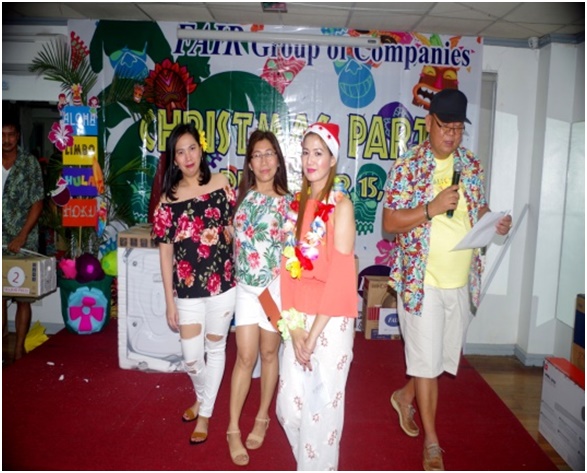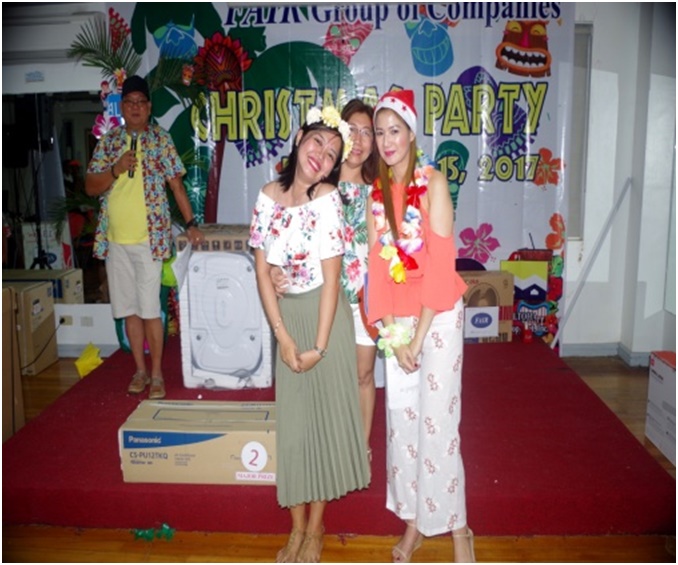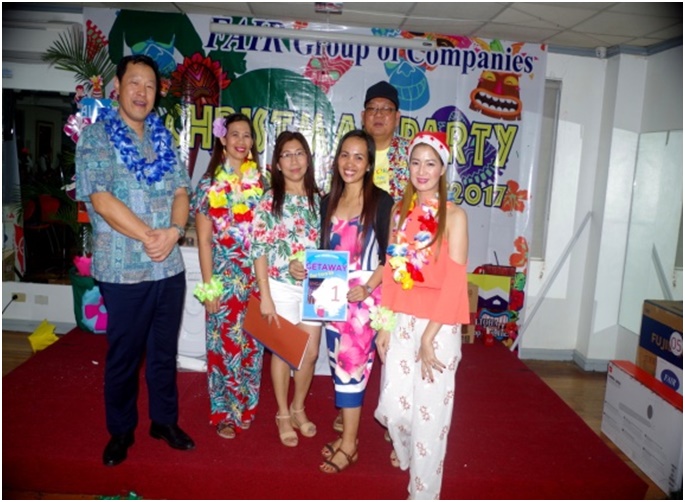 The night would not be completed without the Christmas unity song.