FSC TRAINING CENTER

FSC TRAINING CENTER, In line with it's commitment to enhance and to upgrade the quality of Filipino seafarers, and to materialize it's manning agenda to employ reliable, competent and highly competitive crew for the realization of safe ships operation and environmental protection……
Fair Shipping Corp. open it's new four (4) storey Training Center just across it's main office at 2086 Madre Ignacia St., Malate, Manila, to upgrade and improve its previous Training House and to have more enhance and advance training program.
The four (4) storey building Training Center was equipped with state of the art training facilities, like the BRIDGE and ENGINE SIMULATORS, which was supplied by TRANSAS, VIDEOTEL and Electro Pneumatics and Electro Hydraulic set by FESTO.
FSC TRAINING CENTER INC., was certified ISO 9001:2015 certificate no. PH000416 by Bureau Veritas.
QUALITY POLICY
FSC TRAINING CENTER INC. set up an effective and appropriate training system align to our strategic direction, complying to the international standard and Philippine laws, regulation and procedures for the conduct training of seafarer to be disciplined, reliable and competent in safe operation of ship and for the protection of the environment.
FSC TRAINING CENTER INC. shall ensures that our training services addresses our customer requirement by maintaining and constant review of our quality objectives and committed to continually improve in relation to the effectiveness and suitability of our Quality Management System in all activities with the following vision and mission:
VISION
To be the primary source of the highest quality standards of training services for its current and future customers.
MISSION
To provide quality services in its highest standards in relation to the ever growing needs for international maritime training, for the satisfaction of our clientele.
Moreover, this quality policy statement acts as a compass in providing the direction and a framework for establishing key corporate level performance measures and related improvement objectives.
FSC TRAINING CENTER INC. top management thru the President is accountable for the implementation of the QMS and appointed QMR has the responsibility and authority for the supervision, maintenance and improvement of the QMS to the QMR. The QMR shall observe the implementation and review the QMS, then recommend, offer solutions and measures to the noted faults; as well as give necessary training and instruction to all FSC TRAINING CENTER INC. staff for solving problems in the QMS. All FSC TRAINING CENTER INC. Training Center officers, staff, employees, trainees and all related securities shall adhere to this policy.
FSC TRAINING CENTER FACILITIES
Training Programs and Equipment we have for use in instructions to our crew:
1. FULL MISSION BRIDGE SIMULATOR, TRANSAS NTPRO 4000 with GMDSS
2. Engine Room Simulator (ERS 4000) TRANSAS
3. Bridge Simulator for Ship Handling and Maneuvering in Japan Inland Waters (JIW), single alone NTPRO 4000 (TRANSAS)
4. Ship Maneuvering Simulator and Collision Avoidance
5. Program in Radar Navigation
6. Program in Collision Regulations 1972
7. Program in IALA Buoyage System
8. Program in Computerized Assessment and Training System with SET 6000 (SETS - Seafarers Evaluation and Training System)
9. Diesel Generator Engine
10. Lathe Machine
11. Refrigeration Machine
12. Arc and Gas Welding Machines
13. Tools for Ship's Maintenance and Repairs
14. Six(6) LCD Projector with Screen
15. Ship Operation and Safety Videos from Videotel Library and other Videos provided by PJMCC
16. ECDIS (Electronic Chart Display and Information System) TRANSAS
17. Electro Pneumatics
18. Electro Hydraulics
ACCREDITED BY: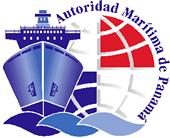 SET BY:



FSC TRAINING CENTER, INC. LIST OF TRAINOR'S