10th FJL and KYSC Officers and Engineers Safety Meeting in Manila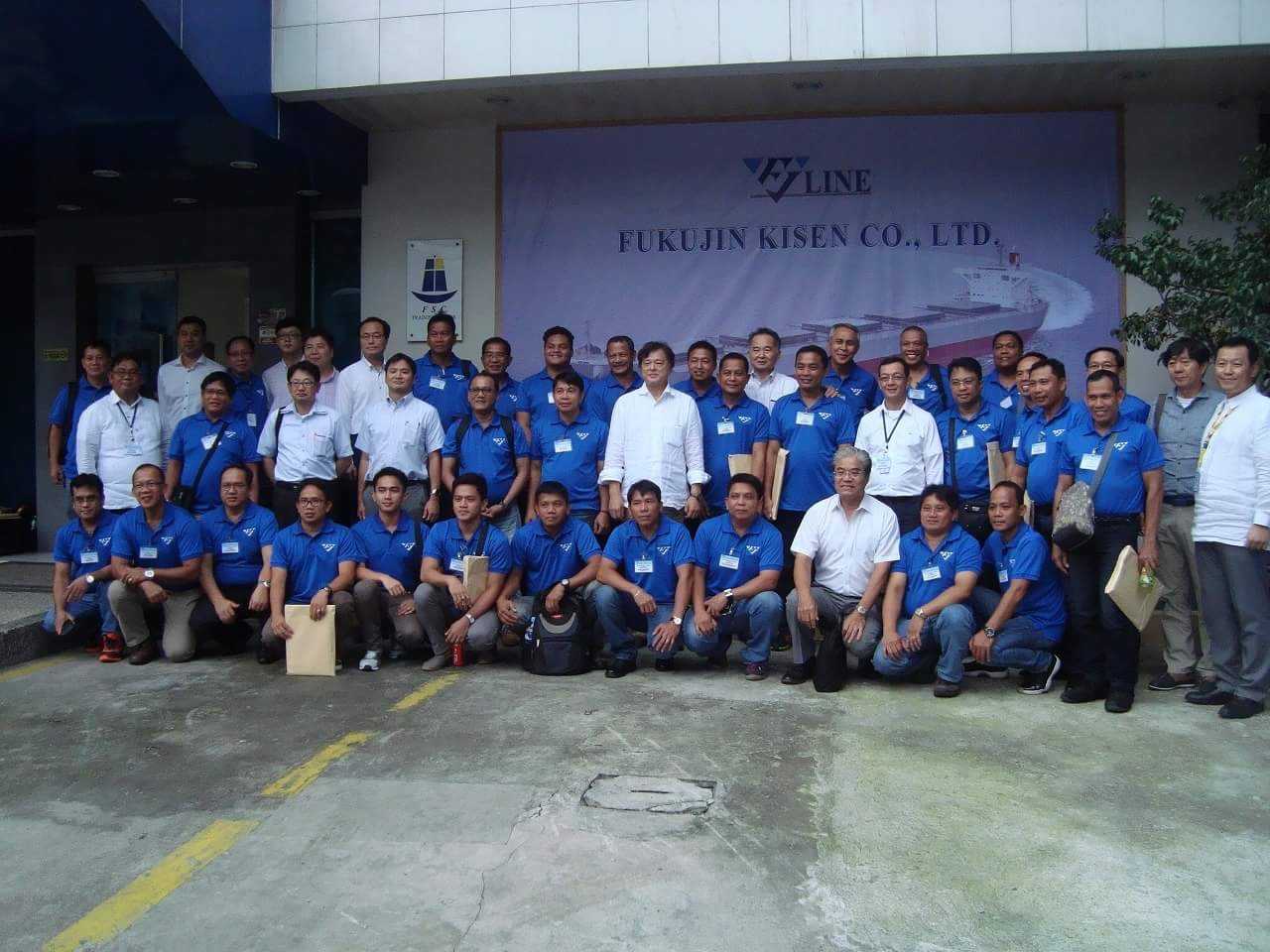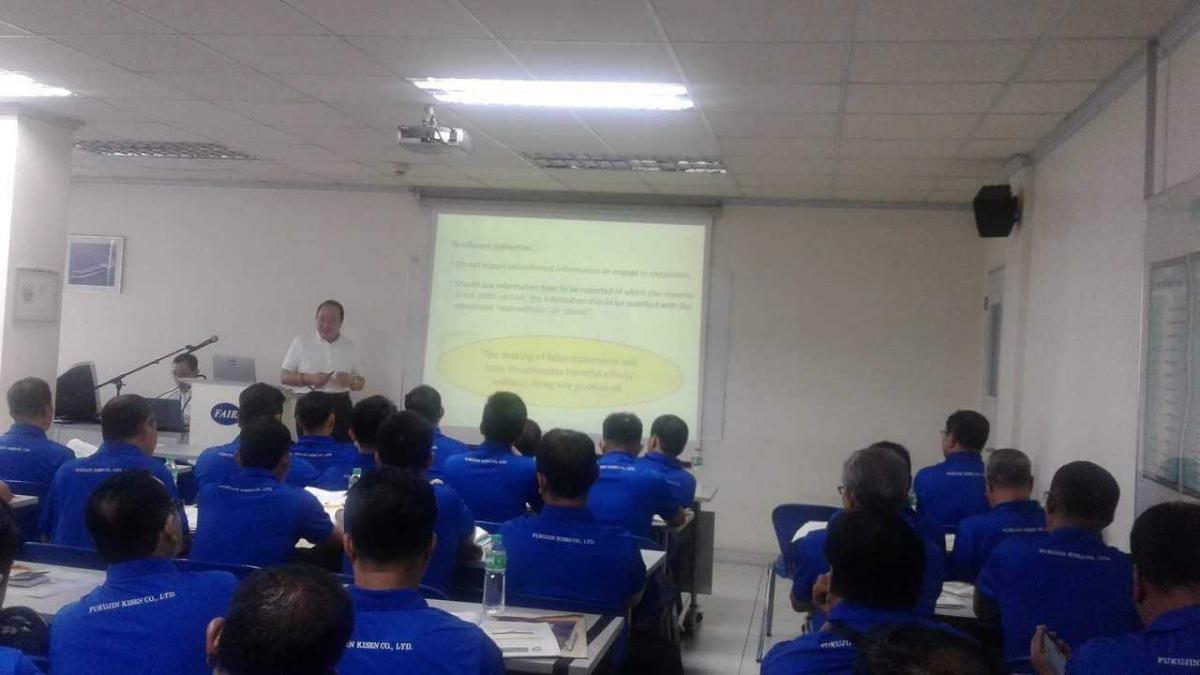 10th FJL and KYSC Officers and Engineers Safety Meeting in Manila
Last October 18-20, 2016, FJL and KYSC visited Manila for the 10th FJL and KYSC Officers and Engineers Safety Meeting. The following company officials were present:
Fukujin Kisen Co., Ltd.
Mr. Toshiyuki Seno – President
Capt. Masafumi Shinohara – DP Senior Managing Executive Director
Mr. Seung IL An – KYSC President
Capt. Koji Shirakawa – GM Safety Superintendent Dept
Mr. Naoto Seno/ DGM Corporate Planning Dept
Mr. Dae Sin Lee – FJL – KYSC Director
Mr. C. Shoh – DGM FJL Shanghai Office
Mr. Haobin Zhang – FJL Shanghai Office
Capt. Emmanuel Gloria, Jr. – GM/ Representative/ FJL Manila Office
Mr. Yasuhiko Yamamoto – Deputy General Manager Ship Management Group 2
Fair Shipping Corporation
Capt. Won Ki Min – Chairman
Engr. Edgar Baronda – President
Manuelito Bernardo – Crewing Manager
C/E Armando Cayago – FSC Crew Team 3 Supervisor/FSCTC President
Furthermore, meeting held last October 20, 2016, at Fair shipping Corporation Training Center. The speakers are from Japan P & I (JPI) are Capt. Takuzo Okada, Mr. Shosuke Shimomura and Mr. Yoji Tanaka. A total of 38 crew attended, 33 from FSC and 5 from Eastgate Maritime Corporation.
The meeting place for a conclave as tackled and discussed the below agenda:
1) Emergency Response in case of collision (Japan P & I Club)
2) Shipping Trends
3) Operational Issues
4) Fresh reminder system
5) Engine Department (Trouble study)
· M/E slow down under Pilot maneuvering (Cape Peony)
· M/E FO Pump Suction Valve Maintenance, Clearance checking (one of Kline vessel)
· F.O. Purifier Trouble and new report foam (Corona Nature)
· Battery Charging Board (Corona Lions)
· M/E Piston rod corrosion (Cape Infinity)
· G/E Crankshaft & Crankpin damage (Henry Hudson Bridge, Harbour Bridge, Alexandria Bridge)
· G/E LO Low pressure TRIP & BLACK OUT (Drake)
· Water fixing in FO service line (Tohoku Maru)
· M/E Alpha Lubricator (Ocean Camelot & Vecchio Bridge)
· Oily Water Separator (Cape Fushen)