A PCC VESSEL FOR CORDIAL SHIPPING IN THE NEW YEAR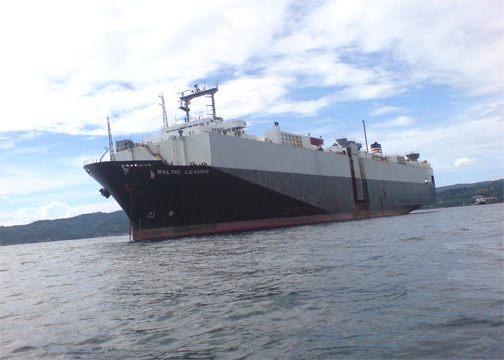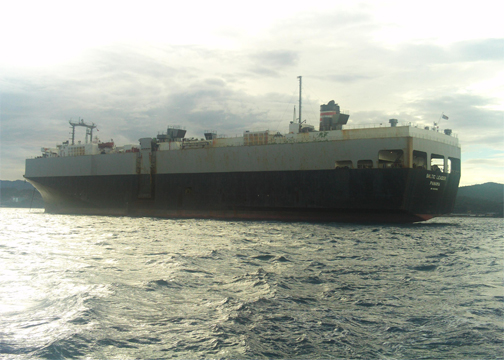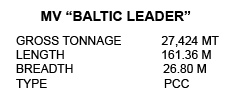 The promise of New Year goes well to Cordial Shipping, Inc., as they acquired another Pure Car Carrier (PCC) to start the year.
Its Principals and Japanese Shipowners, Eastern Car Liner, Ltd. (ECL) of Tokyo, Japan gave this PCC vessel as an award for Cordial Shipping's successful manning of their PCCs, Modern Drive and Queen Ace. The manning of ECL PCC vessels by Cordial Shipping started from last year, April 2010 with all Filipino crew.
And, this year, ECL guaranteed Cordial Shipping, Inc. of another five (5) PCC/PCTCs starting this January 2011.
First is the Baltic Leader, a 27,424 MT and 1982 built Pure Car Carrier previously manned by mixed crewmembers.
With the trust and confidence of ECL with CSI crew, this vessel is now manned by All Filipino crew, under the command of veteran CSI Capt. and ECL Superintendent, Capt. Renato L. Clitar and by C/E Norberto S. Orilla.
CSI's four (4) senior officers boarded the above vessel last January 20, 2011 while she was in anchorage at Batangas, Philippines, for proper turn-over; and, all of the remaining crew join her to finally take-over the vessel on January 31, 2011.
From February 01, 2011 the management of this vessel was transferred to Janfield Shipping, Ltd., Hongkong and the start of the grueling work for CSI crew.
Congratulations to Cordial Shipping, Inc. and bon voyage to Baltic Leader and all its crew!!!