HAPPY 20TH ANNIVERSARY, FAIR SHIPPING CORPORATION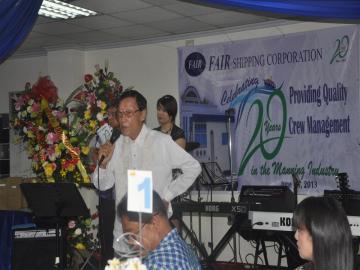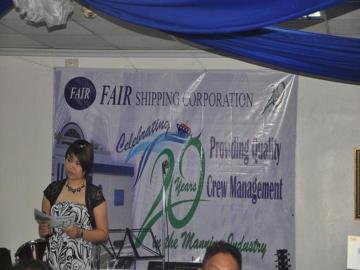 FAIR SHIPPING CORPORATION (FSC) with a motto: EVERYTHING IN ADVANCE, CHECK AND CHECK, AND CONCENTRATION was established in June 17,1993 by the founding Chairman, Captain BYUNG HOO MIN together with four office staff to manage and provide Filipino crew to fishing vessels of Japanese ship owner; and as her humble start hold office in an old house in Madre Ignacia St.(formerly Carolina St.) Malate, Manila. The corporation was registered under the Securities and Exchange Commission (SEC), licensed by Philippine Overseas Employment Administration (POEA) as a manning agency and certified by Bureau Veritas Quality International (BVQI) as ISO9001-2008 compliant.
Years go by, ship owners and principals continue to come with various type ships; such as LPG, Chemical tanker, Pure Car Carrier, Bulk carrier, General cargo log ships to mention for manning. FSC continue to expand and subsidiary to ship's operation were formed; like the shipping agency, a training center, logistics operation and a sister manning company; also all registered under the SEC, licensed and authorized by the government in their operations and administration.
At present, FSC managed and employed 1231 competent and STCW'95 certified Filipino crew onboard, manning 78 foreign going vessels on international trade and voyages in a continuously certified organization of 60 office personnel.
As shipping modernized, international regulations were strictly enforced on board ship, together with the STCW"95 required competency of the seafarer that FSC continue to observe, implement and follow.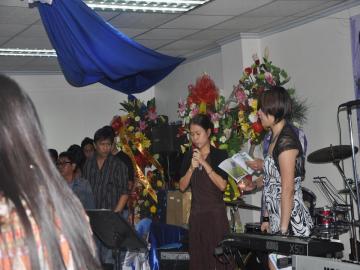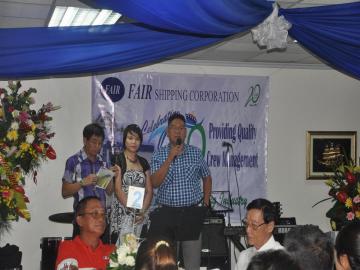 On 18th June 2013, FSC celebrate her 20th Year Anniversary with sumptuous feast celebration on top of giving awards and plague of merits for long years of services to ship's crew, and also plague of merits for long years of services, special gifts and big cash bonus to office staff and personnel.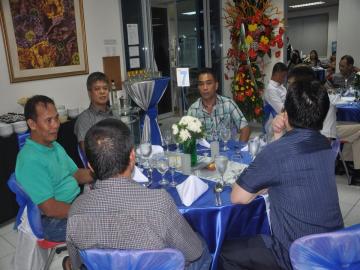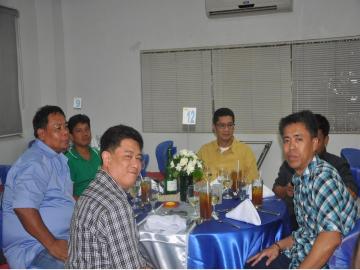 Four (4) officers of the company and seven (7) crew were given awards and plaque for their loyalty and 20 years in service in the company, namely :
1. 2/O Rigor Pineda
2. CK Leovegildo Mostacesa
3. 3/AE Felix Galeon
4. 1/AE Godofredo Vencilao
5. 2/AE Ramerto Molas
6. BSN Mario Apostol
7. BSN Edwin De Villa
There are also 359 long and loyal service crew awardees, who stayed with the company for at least 10 years.
FSC continue the journey on providing well trained and certified competent Filipino Seafarers.
VON VOYAGES TO ALL OUR CREW. LONG LIVE FAIR SHIPPING! !