FSC, FSCTC CONTINUOUS TO BE CERTIFICATED WITH ISO9001:2008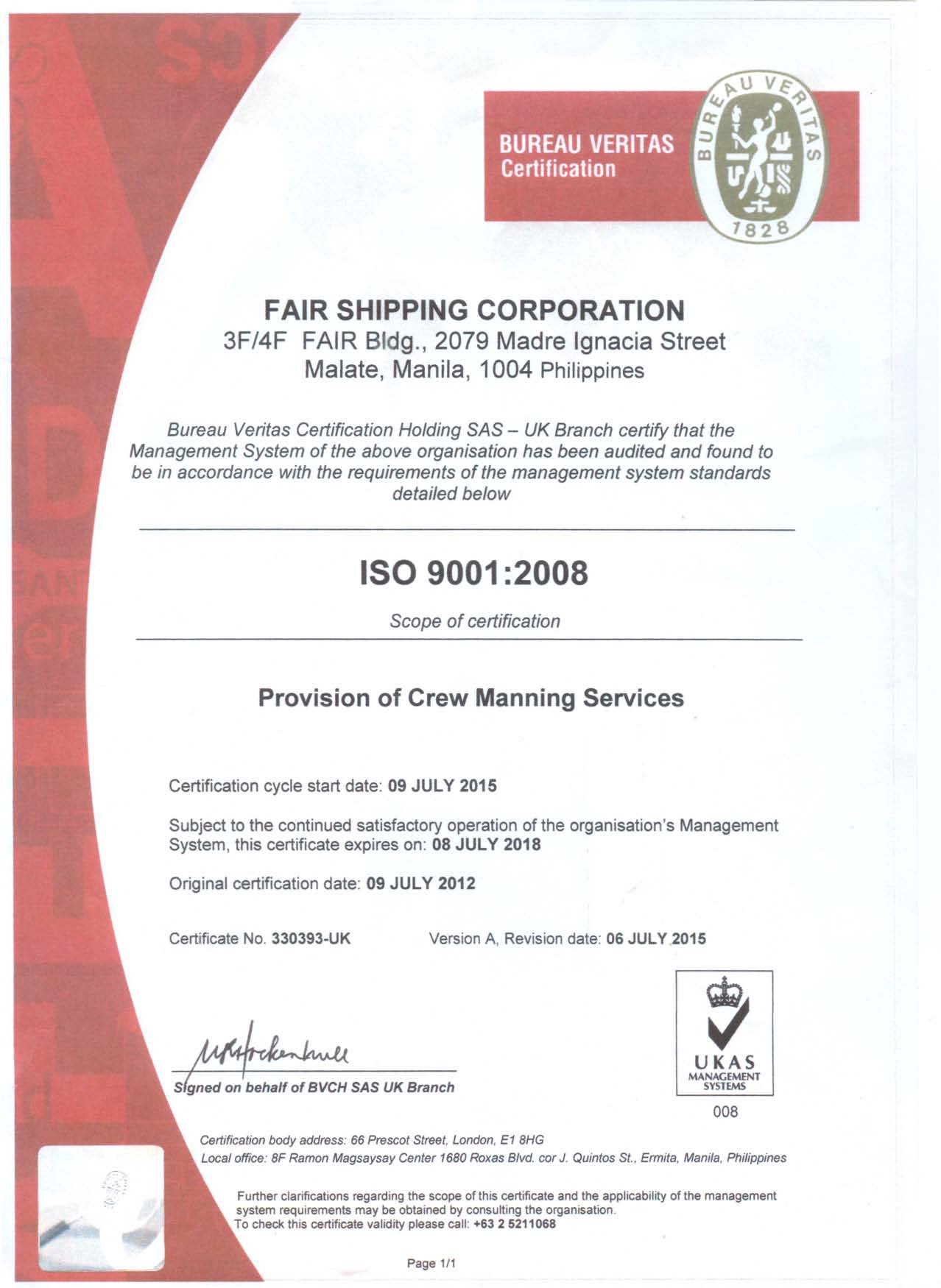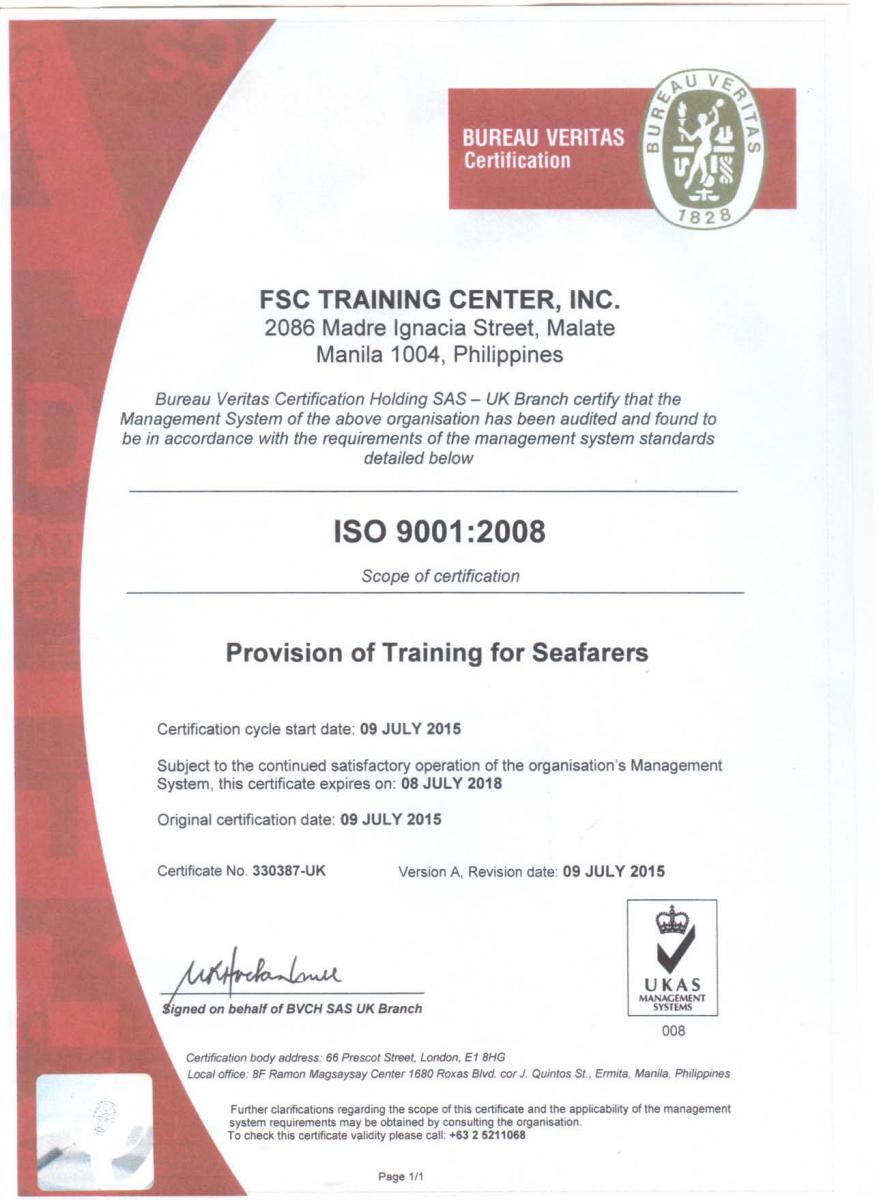 The company and its affiliate training center, FSC Training Center continuous to be certificated with the ISO 9001:2008.
This is the proof of its commitment to quality in providing services to its foreign, mostly Japanese and Korean, Shipowners and Principals.
Quality is to provide well-experienced, responsible, competent, well-trained and physically fit Filipino seafarers to man various types of sea-going vessels.
Fair Shipping Corp. has been certificated with the ISO 9001 since November 1996, the first manning agency in the Philippine to do so. And it continuous to do so for 19 years as shown by this ISO 9001:2008 certificate issued on 09 July 2015, which shows the continuous systematic operation of its Management system.
FSC Training Center, meanwhile, also was re-certificated with the ISO 9001:2008 on 09 July 2015. A previous ISO 9001:2000 certificated training center, they continuous to show their readiness and qualification as training providers, not only for the company seafarers, but to all Filipino seafarers who wished to be trained and educated by its top caliber training instructors and facilities.
Congratulations to all officers and staffs of FSC and FSCTC for a job well done!