SAN FELIPE AND SAN FRANCISCO NOW MANNED BY THE COMPANY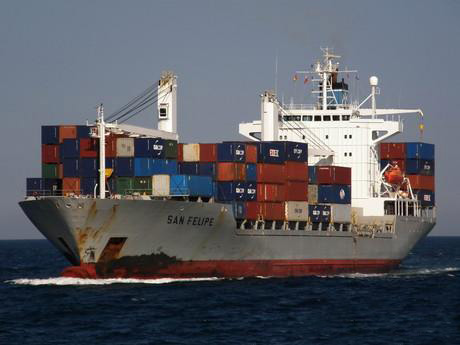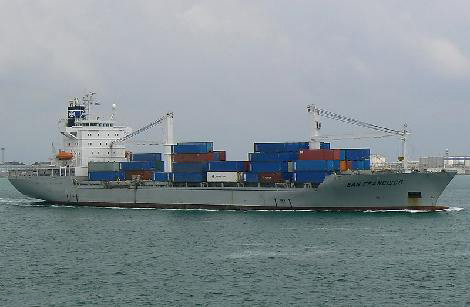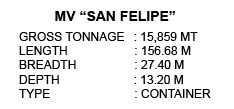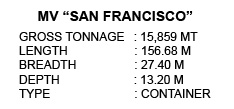 The start of the year for the company and to our Filipino crew is very prosperous, as promised by the New Year, as the San Felipe and San Francisco was transferred to our company
We thank you our Principals Fair Shipmanagement Co., Ltd. (FSM) and Owners, Sinokor Merchant Marine Co., Ltd., Busan, Korean, for their continued trust and confidence to our company to manned their above good vessels.
San Felipe, now re-named Sawasdee Hongkong and San Francisco, re-named Sawasdee Jakarta, now both flying the Korean flag, are both container carriers with 1,500 TEU capacity, with still the same West Africa-Europe trading route.
Respective vessels are now manned by Korean Senior officers from FSM and our Filipino Junior Officers and rating crew, with San Felipe taken over last Jan. 12, 2013 and San Francisco on Feb. 02, 2013.
The addition of these 2 vessels makes 14 total vessels manned by the company for FSM and Sinokor Merchant Marine Co., Ltd.
Best wishes to both vessels bon voyage!