NEWLY BUILD CONTAINERSHIP IS LATEST ADDITION TO THE COMPANY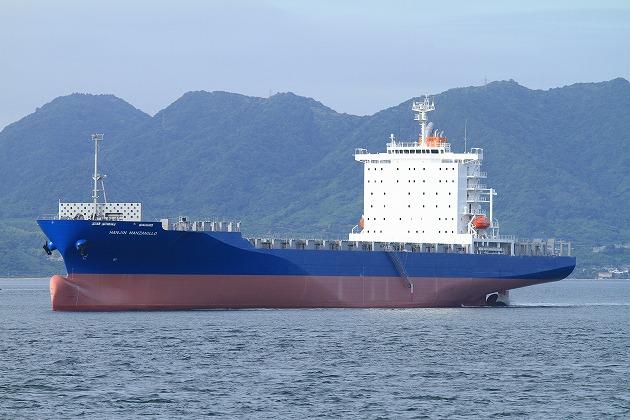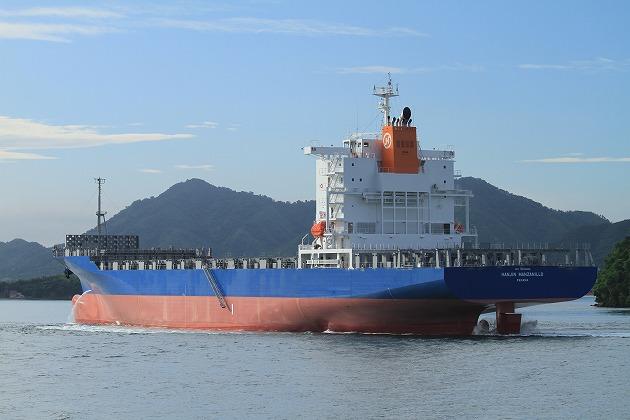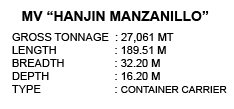 The newly build MV Hanjin Manzanillo is the latest addition to the company.
Under the command of Capt. Mario P. Badilla and C/E Erwin C. Lubiano, with full Filipino crew, she was proudly delivered at Nakai Zosen Shipbuilyard, Hiroshima, Japan on August 31, 2011.
A 2,535 TEU container carrier with a might of 27,061 MT, her engines thrust her to her maiden voyage at 1540 JST to Busan, Korea, towards her worldwide trading route.
Chartered by Hanjin Shipping of Korea, she is Owned/Managed by our Principals, Santoku Senpaku Co., Ltd. of Osaka, Japan.
She is the 6th newly build vessel of the company for the year, with her sister ship under construction also by Nakai Zosen to be delivered on September 30, 2011 by the company's proud, skilful and proficient full Filipino crew.
Best wishes to all crew for the ship's safe and efficient operation for the protection of life and environment.
Safe sailing to Hanjin Manzanillo!