MV "HOAM" NOW MANNED BY THE COMPANY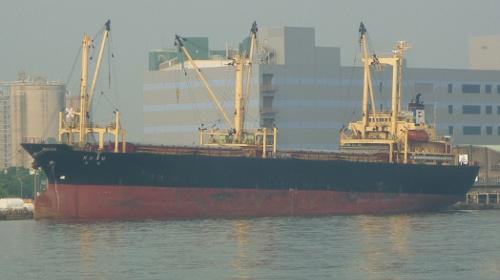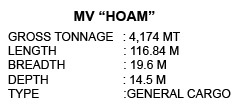 After the 7 newly build vessels delivered by the proud Filipino crew of the company, a transferred vessel adds up to the manned ships of the company.
A general cargo vessel with a might of 4,174 MT, the MV Hoam now became the 11th newly acquired, transferred and new delivery, vessel of the company for the year 2011.
A welcome addition to the company's fleet, she is now re-named "SN Harmony" and proudly flying the Korean flag.
She is now manned by Korean Senior Officers and the company's Filipino C/O and Junior Officers/Engineers. Rating and catering crew are all from Myanmar.
Safe sailing to her and her proud crew!