MTC APPROVES ACCREDITATION OF FSC TRAINING CENTER FOR HAZMAT WITH CFR AND ENGINE ROOM SIMULATOR COURSES
With our Owners/Principals requirements for crew training on hazardous materials and familiarization on engine room, the company through its training center, the FSC Training Center (FSCTC), has developed modules on HAZMAT with CFR (Code of Federal Regulation) and Engine Room Simulator (ERS). The HAZMAT with CFR and ERS will be required for all our Filipino crewmembers to take before joining all our manned vessels, in addition to our other training courses, for them to properly familiarize and trained on these courses. For the courses to be legally recognized by the Government, FSCTC filed for its accreditation at the Maritime Training Council (MTC).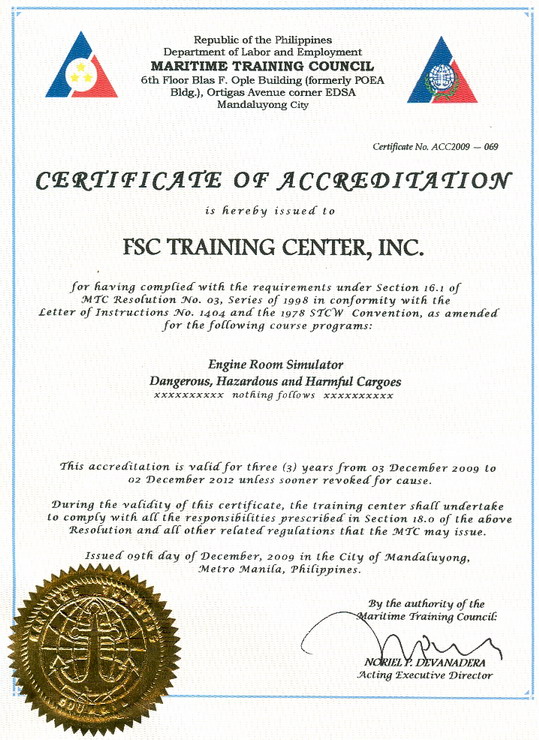 On December 03, 2009, FSCTCS's HAZMAT with CFR and ERS courses were granted accreditation by the MTC. With the accreditation of these courses, in addition to our other training courses, we guarantee to all our Owners/Principals that all our Filipino crew dispatched to man their vessels is highly competent and well trained.