FSC Annual Physical Examination 2016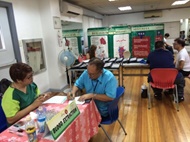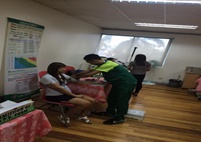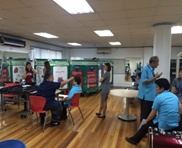 Last December 21, 2016, Fair Group of Companies underwent their annual physical examination conducted by Sto Domingo Diagnostic and Medical Center Corp. the accredited diagnostic clinic of Maxicare which is the company's current health maintenance organization (HMO).
Top Management encouraged all employees to undergo the periodic health assessment or yearly medical exam for the following purposes:
For primary prevention of diseases and illnesses,
To identify risk factors for common chronic diseases,
To detect diseases that has no apparent symptoms,
As a chance for doctor/medical professional to counsel teammates in promoting healthy lifestyle and behaviour, and
To update clinical data records since last medical check-up.
APE is a necessary company practice that determines the condition of employees' health or physical fitness.