DELIVERY OF THE COMPANY'S BIGGEST MANNED LOG/BULK CARRIER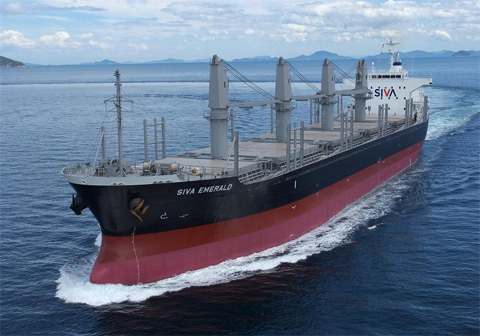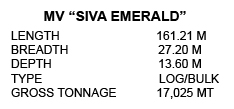 Fourteen (14) days after its last new delivery vessel, another newly build vessel was delivered by the company's well experienced and trained and highly skilled and competent Filipino seafarers.
On September 15, 2010, the company's third and biggest log/bulk carrier, the 17,025 GRT, Panama Registed vessel, MV Siva Emerald was delivered, under the command of Korean Master and our Filipino C/E, C/E Armando M. Cayago.
With the other crew complement of Korean C/O and Filipino crew, they successfully delivered hew and she sailed at 1100 JST from Imabari Shipbuilding Co., Ltd.,'s shipbuildyard in Imabari, Japan, towards the start of her lengthy and grueling journeys ahead.
She is another delivery by our shipowners, Fukujin Kisen Co., Ltd. of Imabari, Japan and operated by J.B. Ugland Shipping AS, Oslo, Norway.
Hurray to her successful delivery and more power to her success and safety in traveling all ocean and seas!