THE COMPANY RECEIVES ANOTHER NEW DELIVERY PCTC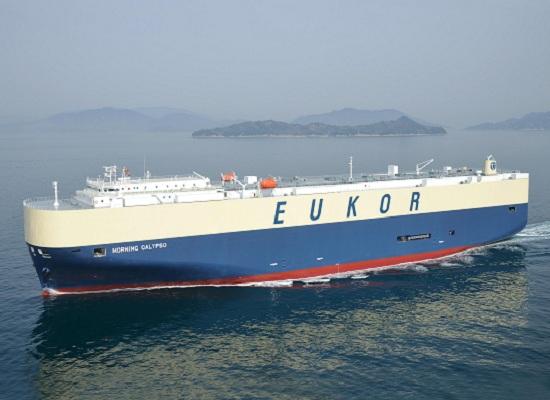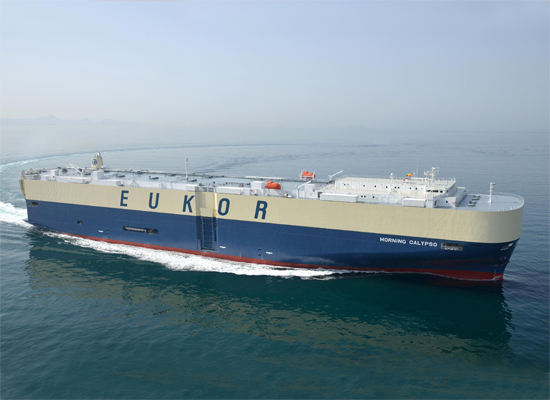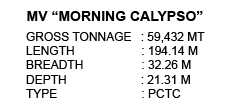 It was not long ago when PCC/PCTC's business is on a low that most of her kind were either sold to new Owners or scrapped. The company's manning PCC/PCTC vessels that time were also affected by the shipping depression that only 1 remained
The trend has change and that PCC/PCTC are again on a boom that after only 4 years the company is now manning 15 vessels, 9 new delivery vessels since 2009.
Morning Calypso is the latest delivery on March 30, 2013, manned by all Filipino crew.
She is under the command of our veteran PCC/PCTC Capt. and C/E, Capt. Elvis C. Paculba and C/E Reynaldo P. Besana, Jr.
We thank you to our Principals, Excel Marine Co., Ltd., Fukuoka, Japan for their continued trust and confidence to the company's Filipino crew; and, by introducing our company to her Owners, Hirai Lines Co., Ltd., Oita, Japan.
Congratulations to her Owners and Operators for her successful delivery at Imabari Shipbuildyard (Tadotsu Dock), Marugame, Japan
More power and best wishes to her safe voyage as she traverses the 4 oceans and seas!